BNI Java Jazz Festival Ke 17 Hadirkan PJ Morton, Gabe Bondoc, Dirty Loops dan Musisi Jazz Kenamaan Lain!
BNI Java Jazz Festival kembali hadir
Setelah sempat vakum pada tahun 2021 akibat pandemi Covid-19,  Java Festival Production kembali menghadirkan Jakarta International BNI Java Jazz Festival alias BNI JJF.
Adapun event tersebut menjadi yang ke-17 kalinya diselenggarakan.
PJ Morton isi special show, musisi kenamaan lain ikut terlibat
Digelar pada 27,28 dan 29 Mei di JIExpo Kemayoran Jakarta, BNI Java Jazz Festival sudah memastikan nama PJ Morton sebagai pengisi special show.
Selain itu, festival jazz terbesar di dunia tersebut juga sudah mengkonfirmasi beberapa nama untuk line up event tahun ini.
Sebut saja Adhitya Sofyan, Adikara Fardy, Afgan, Alex Porat, Andmesh Kamaleng, ARTI (Arsy Widianto & Tiara Andini), Bass G Feat. Matthew Sayerz, Bilal Indrajaya, Chandra Darusman Feat. Dira, Sandhy Sondoro, Danilla, Dewa Budjana, Dirty Loops, Dreikids, Emma-Jean Thackray, Gabe Bondoc, Gangga, Gilad Hekselman, G-Pluck, Hablot Brown, Humania, Jakob Ogawa, Jarrod Lawson, Kahitna, Kenny Gabriel "The Playground Live Session", Keyon Harrold, Lalahuta, Mantra Vutura, Marcell, Mikha Angelo, MLD Spot In Collaboration  with Kaleb J, Basboi, Nadin Amizah, Oslo Ibrahim, RAN, Rendy Pandugo, Romantic Echoes, Samm Henshaw, Susu, Teddy Adhitya, The Bad Plus, The Good People, The Soulfoul, Tohpati, Yefta dan Teman Tidur, Yura Yunita.
Dalam siaran pers yang diterima USS Feed, Java Festival Production juga memastikan bahwa line up terus bertambah!
Ini harga tiketnya
Dilansir dari situs resmi Java Jazz Festival, berikut rincian harga tiketnya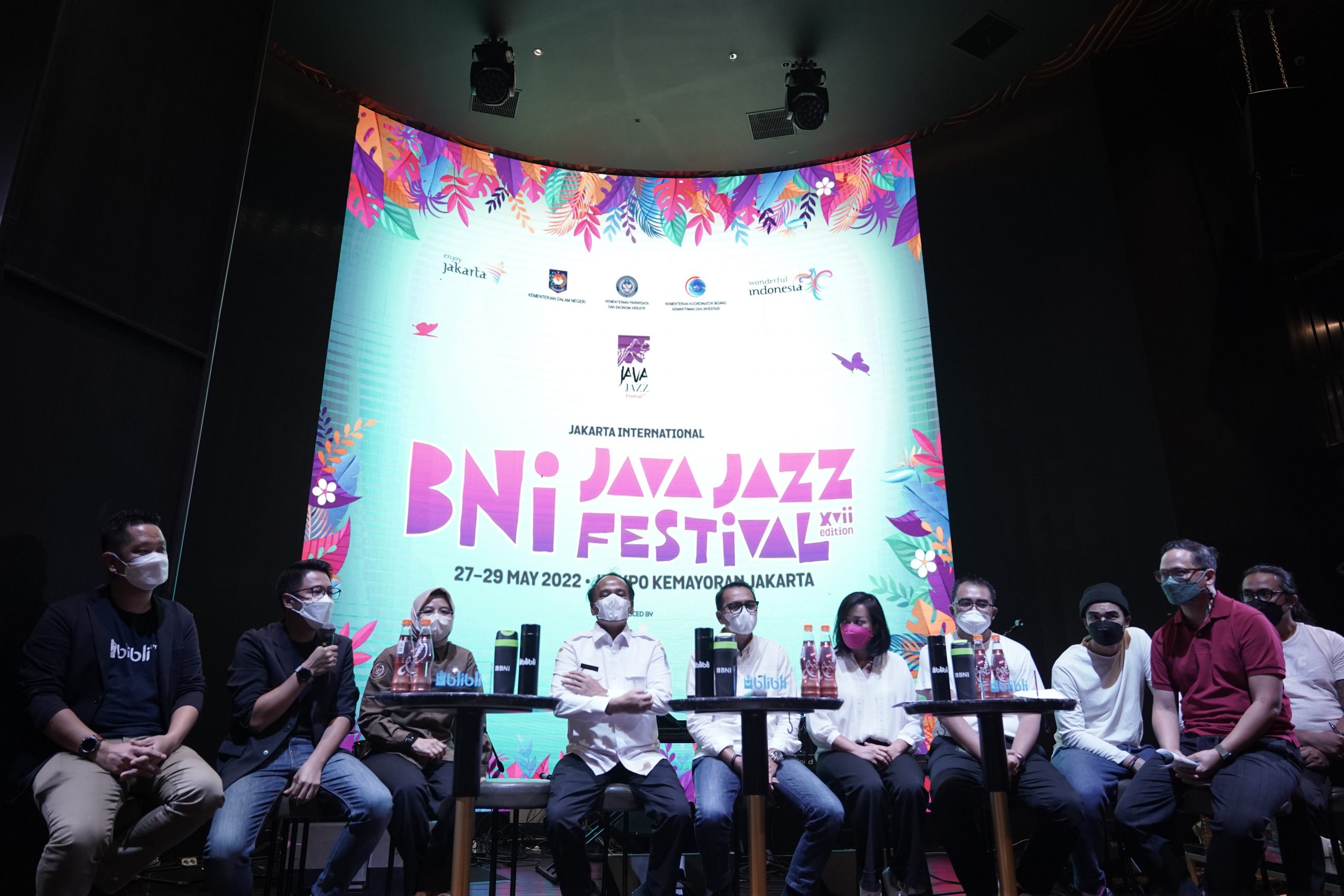 Special Show JOJO (Jumat,27 Mei) – IDR 100.000
Special Show PJ Morton (Sabtu,28 Mei) – IDR 450.000
Special Show The Temptations (Minggu,29 Mei) – IDR 150.000
Sementara untuk tiket daily pass dibanderol dengan harga IDR 850.000/hari