"Homecoming" Behind-The-Scenes Konser Bersejarah Beyoncé di Coachella Akan Hadir di Netflix
 Beyoncé kembali mempertahankan eksistensinya dengan mengeluarkan sebuah dokumenter konser bersejarahnya di Coachella 2018 bersama Netflix. Film dokumenter ini diberi judul Homecoming dan diberi tagline "A Film by Beyoncé".
Penampilannya di Coachella 2018 menjadi tidak terlupakan, sebab pada konsernya saat itu The Diva memberi penghormatan khusus kepada Black experience di Amerika dan Black college and university (HBCUs). Film dokumenter ini akan menceritakan semua yang terjadi dalam penampilannya di Coachella 2018 dan juga menampilkan persiapan Beyoncé menuju konser itu.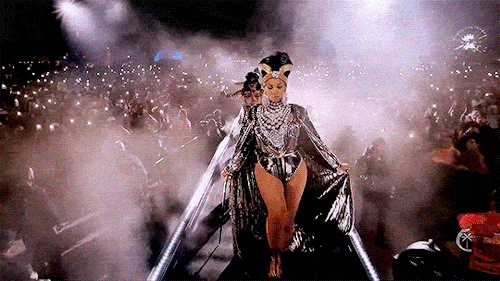 Trailer dari "Homecoming" sudah dirilis oleh Netflix melalui media sosial resminya. Trailer yang meyoritas memperlihatkan megahnya konser di Coachella 2018 ini dibuka dengan voiceover dari Dr. Maya Angelou yang merupakan seorang penyair dan aktivis HAM.
"What I really want to do is be a representative of my race, of the human race. I have a chance to show how kind we can be, how intelligent and generous we can be. I have a chance to teach and to love and to laugh."
Dikabarkan film dokumenter ini akan tayang di Netflix pada tanggal 17 April. Watch the trailer above.
Source: The Zoe Reports