Selamat Ulang Tahun Michael 'G.O.A.T' Jordan
Happy 57th Birthday to 6x NBA champion, 6x
NBA Finals
MVP, 5x NBA MVP & 14x NBA All-Star
Karna dengan semua achievement  yang dibuat oleh Michael Jordan pada saat di Chicago Bulls sebutan G.O.A.T alias Greatest of all time pun sangat melekat sekali dengan Michael Jordan.
"Michael Jeffrey Jordan (born February 17, 1963), also known by his initials MJ, is an American former professional basketball player and the principal owner of the Charlotte Hornets of the National Basketball Association (NBA)."
Diatas adalah foto-foto MJ saat masih bermain untuk Laney High School pada tahun 1977 sampai 1981. Setelah itu MJ masuk pada tahun yang sama sesudah dia lulus dari Laney High School pada tahun 1981.
Lahir dengan nama Michael Jeffrey Jordan dan selama karirnya mempunyai banyak panggilan seperti Air Jordan, MJ atau GOAT. Pada tahun 1981 MJ memulai karir basket nya di University of North Carolina dan pada tahun 1982 MJ bersama team nya North Carolina menjuarai NCAA Championship Game, MJ melakukan game winning jump-shot saat melawan Georgetown.
"The 1981-1982 North Carolina Tar Heels are one of the most legendary teams in college basketball history."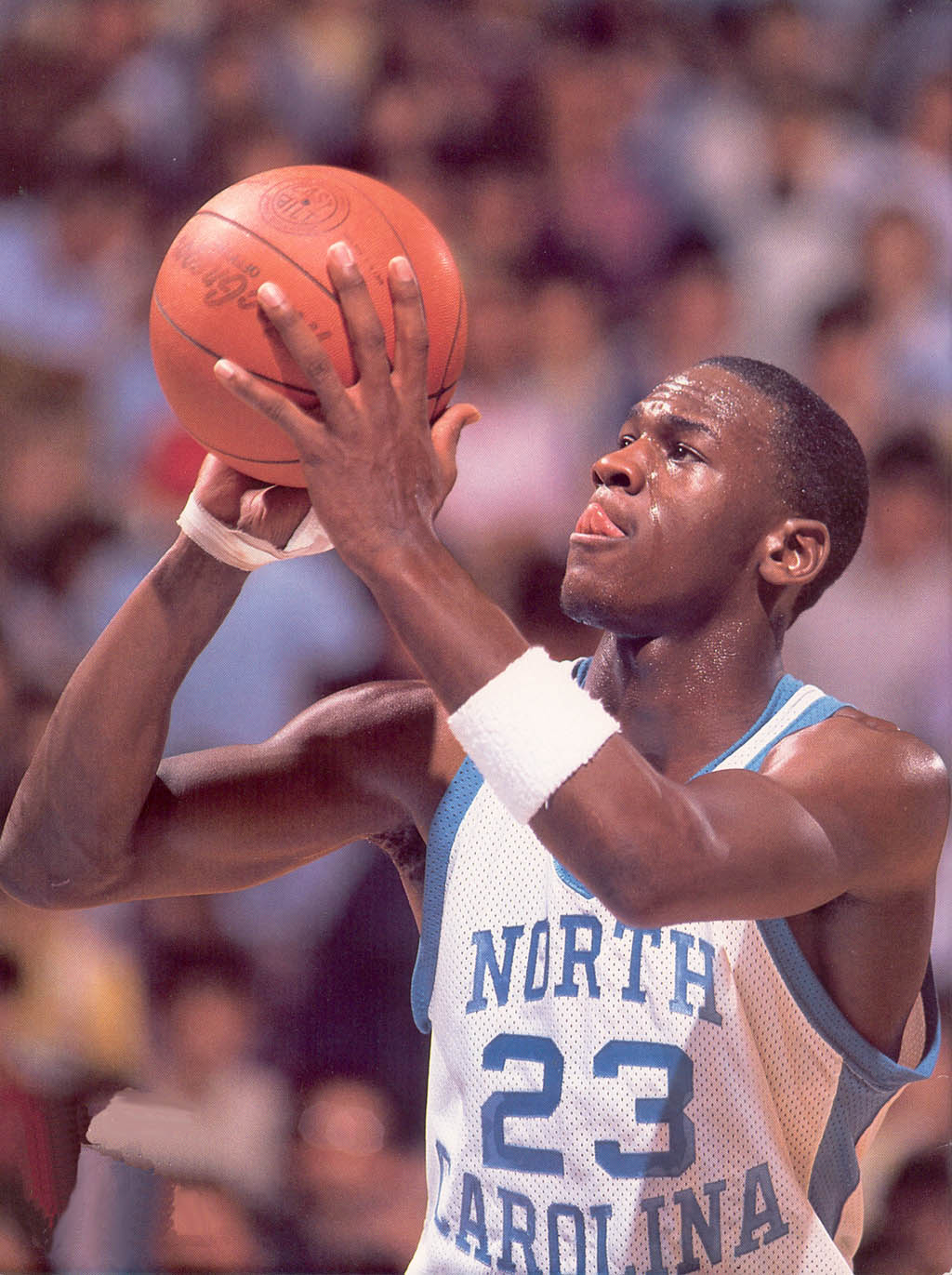 Pada tanggal 12 September tahun 1984 Chicago Bulls selected Michael Jordan pada round 1 overall pick nomor 3.
Pada tahun 1985 Michael Jordan memborong NBA Rookie Of The Year dan NBA All-Rookie Team. Dan pada tahun 1987 dan 1988 menjadi back to back sebagai NBA Slam Dunk Contest Champion. Setelah menjuarai Slam Dunk Contest MJ pun mendapat sebutan Air Jordan.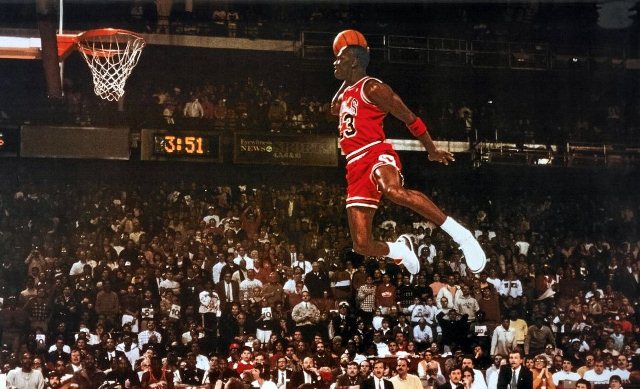 Watch: Michael Jordan dunk from the Free-Throw Line, 1987
Michael Jordan produced this amazing dunk in the 1987 NBA dunk contest. Enjoy the video.
Michael Jordan (MJ, Air Jordan and G.O.A.T)
Position: Small Forward and Shooting Guard
Shoot hand: Right
Born: February 17, 1963 in Brooklyn, New York
What Clubs did Michael Jordan Play for in the NBA
Chicago. Bulls. 1984-85 to 1992-93.
Chicago. Bulls. 1994-95 to 1997-98.
Washington. Wizards. 2001-02 to 2002-03.
Once again long live Greatest Of All Time Michael Jordan.