'SUGAR' Video Musik Terbaru dari BROCKHAMPTON yang Super Absurd, Tonton di Sini!
Highly-anticipated music video dari kolektif rap asal Texas, Amerika BROCKHAMPTON, 'SUGAR' akhirnya dirilis. Video musik dengan single yang diambil dari album terbaru mereka, GINGER ini disutradarai oleh salah satu member dari kolektif tersebut, Kevin Abstract dengan tema yang sangat absurd.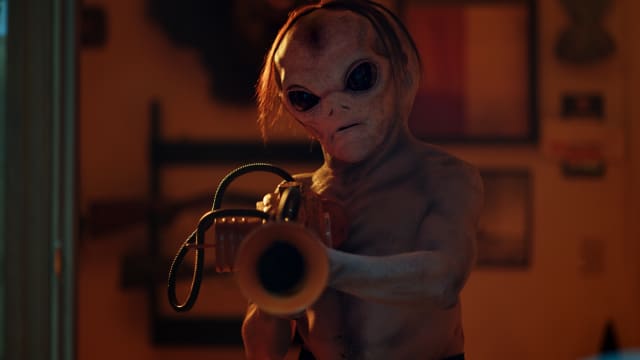 Visual pada video musik ini dibuka dengan adegan NSFW seorang pasangan di atas kasur, tetapi tiba-tiba ada alien datang entah dari mana mengganggu pasangan tersebut dan menembak kepala sang pria. Setelah adegan itu barulah lagu dimulai.
The rest of the music video memperlihatkan personel BROCKHAMPTON berada dalam sebuah keadaan yang aneh, seperti Merlyn dan Dom McLennon memasuki tempat kejadian perkara dimana alien menembak pasangan tadi, Matt Champion rapping di Neraka bersama Satan, sedangkan Bearface terlentang di lantai across Kevin Abstract yang menempel di atap yang tertempel dengan green slime.
Watch BROCKHAMPTON's "SUGAR" above.