Barrack Obama Bagikan Lagu-Lagu Favoritnya Sepanjang 2020: dari Jhene Aiko Hingga Travis Scott
Tahun ini Barrack Obama dengerin musik R&B, pop, rock dan hip-hop!
Barrack Obama baru aja membagikan daftar lagu-lagu favoritnya di tahun 2020 lewat Twitter beberapa waktu lalu.
Daftar tersebut berisi hampir 30 tracks dan didominasi genre R&B dan hip-hop. Sejumlah artis seperti Bruce Springsteen, Jhene Aiko, Travis Scott hingga H.E.R. pun masuk ke daftar tersebut.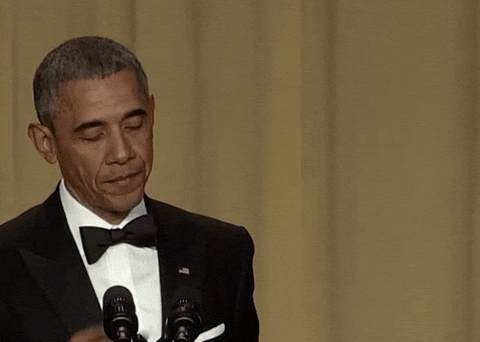 Lagu-lagu favorit Barrack Obama, hasil konsultasi dengan sang putri
Dalam rangkaian cuitan yang sama presiden AS ke-44 periode 2009-2017 itu juga menjelaskan bahwa lagu-lagu tersebut adalah hasil konsultasi dengan sang putri.
"Ini beberapa lagu favorit saya tahun ini. Seperti biasa, saya mendapat konsultasi berharga dari guru musik keluarga kami, Sasha, untuk menggabungkannya. Saya harap Anda menemukan satu atau dua lagu baru untuk didengarkan," cuit Obama, dikutip Minggu (20/12/2020).
Meski didominasi dengan genre R&B dan hip-hop, Obama juga mendengarkan genre lain seperti rock (Ghost – Bruce Springsteen, Goodbye Jimmy Reed – Bob Dylan, Love Is the King – Jeff Tweedy) dan juga pop (Levitating – Dua Lipa, Remember Where You Are – Jessie Ware).
Here are some of my favorite songs of the year. As usual, I had some valuable consultation from our family music guru, Sasha, to put this together. I hope you find a new song or two to listen to. pic.twitter.com/K1NRPYiSg4

— Barack Obama (@BarackObama) December 19, 2020
Rekomendasi film dan serial dari Obama
Bukan cuma musik, daftar favorit tahunan Obama juga berlaku untuk kategori buku, serial dan film. Daftar untuk kedua kategori tersebut pun sudah lebih dulu dibagikan.
Berikut adalah daftar lengkapnya!
(Foto: Getty Images)