BTS Cetak Sejarah Baru di Grammy Awards 2021!
BTS baru saja berhasil mencetak sejarah sebagai boyband Korea Selatan pertama yang masuk nominasi Grammy Awards 2021. Dalam ajang bergengsi tersebut, mereka masuk kategori Best Pop Duo/Group Performance dengan lagunya, Dynamite.
Dalam kategori itu, mereka bersaing dengan Intentions (Justin Bieber ft. Quavo), Rain on Me (Lady Gaga, Ariana Grande), Exile (Taylor Swift ft. Bon Iver), dan One Day (J Balvin, Dua Lipa, Bad Bunny & Tainy)
BTS Cetak Sejarah
Nama BTS sebenarnya sudah tidak asing lagi di Grammy Awards. Kehadiran mereka pernah menjadi presenter pada tahun 2019 serta mengisi acara pada 2020, saat itu mereka berkolaborasi dengan Lil Nas X menyanyikan Old Town Road.
Bahkan mereka pernah ditawarkan bergabung jadi anggota pemungutan suara Recording Academy. Tapi sayangnya mereka belum pernah masuk nominasi sebelumnya.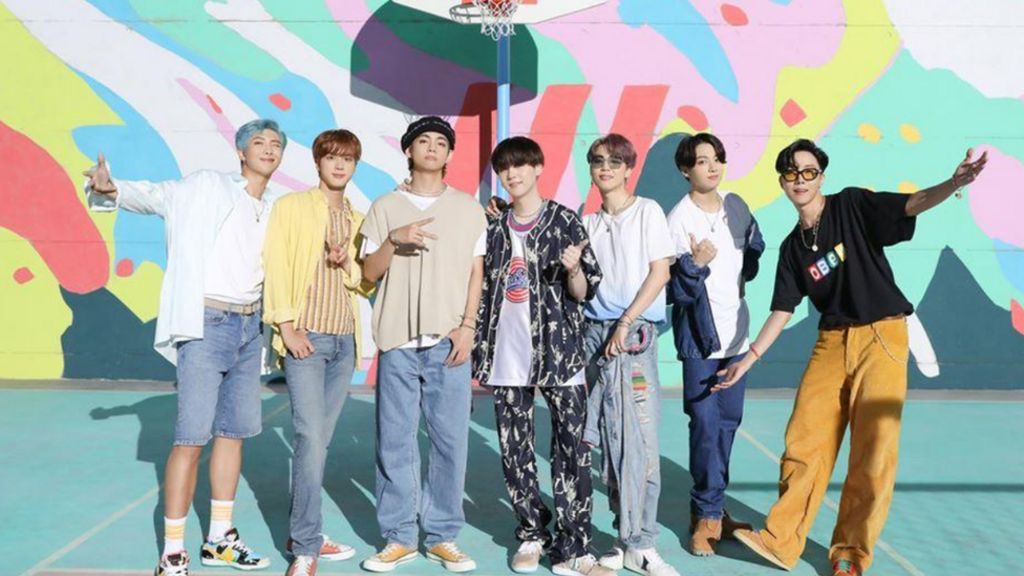 Recording Academy dan Grammy Awards sering banget dicap memandang sebelah mata musik-musik di luar negara barat. Namun boyband Korea Selatan ini berhasil mematahkan stigma itu bersama single Dynamite.
Tidak hanya Grammy, single mereka yang berbahasa Inggris ini pun juga membawa mereka jadi musisi Korea pertama yang merajai Hot 100 Billboard.
Respon ARMY
What a long road! From the boys' first music show win to first daesang to HOT100 #1 and now our 1st grammy nominations! I'm so proud of them!😭
BTS WORLD DOMINATION.
BTS PAVED THE WAY!!#GrammyNominatedBTS @BTS_twt pic.twitter.com/KBpgyKSWmL

— ⟬⟭Khate⁷🇵🇭⟭⟬ᵇᵗˢ𝐉𝐈𝐌𝐈𝐍🐥 (@park_jiminssi13) November 25, 2020
Fans dari BTS, ARMY pun sangat antusias menyambut idolanya berhasil mencetak sejarah di Grammy Awards 2021. Mereka pun langsung bikin banyak hastags #GrammyNominatedBTS sambil mengungkapkan perasaan senangnya.
Tidak hanya diramaikan dengan tagar yang dibuat ARMY, mereka juga membuat meme dari ekspresi-ekspresi wajah para anggota BTS setelah mengetahui masuk nominasi.
_
Congratulations, Bangtan Boys! Keren berhasil cetak sejarah di Grammy Awards!
Gimana tanggapan Lo?