Foto Alien Rebahan di Mars Viral, Begini Penjelasannya
Foto alien rebahan di Mars lagi-lagi membuat planet yang satu ini menjadi topik hangat.
Sering dianggap sebagai planet paling ideal di luar Bumi yang bisa menjadi tempat 'the next life'. Mars kerap menjadi perbincangan.
Saking popularnya planet itu, Elon Musk saja bahkan sempat mengklaim ingin membawa manusia ke Mars dan menciptakan kehidupan baru.
Foto alien rebahan beredar di internet
Seolah tidak pernah kehabisan 'topik', belum lama ini Scott C Waring menyebut dirinya menemukan sesuatu yang unik.
Bahkan hal itu dipercayainya sebagai bukti adanya kehidupan cerdas di sana. Sekilas di foto memang nampak 'sosok' yang sedang terbaring mengawasi kendaraan penjelajah Mars NASA.
I found a 1ft tall pink alien on Mars rover camera & its 100% proof of intelligent life, claims UFO hunterhttps://t.co/lPi6qdsKuR

— The Sun (@TheSun) February 6, 2022
Lebih lanjutnya dia menjelaskan sosok itu sebagai Alien yang memiliki tinggi sekitar 1 kaki dan bagian dada, atas leher serta wajahnya berwarna merah muda.
Waring juga menyebut keberadaan jejak kaki di belakang sosok tersebut sebelum mereka akhirnya berbaring di lokasi.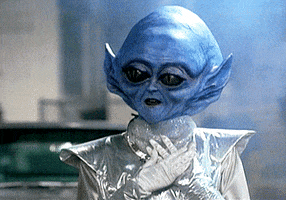 Tipuan kamera
Kendati demikian, Indpendet menjelaskan bahwa apa yang disebut Waring hanyalah  tipuan mata yang kerap terjadi dalam sebuah foto di planet.
Tipuan itu dikenal dengan istilah pareidolia dan mimetolith. 
Dilansir dari Kumparan, pareidolia adalah fenomena tipuan mata yang menggambarkan manusia cenderung melihat sesuatu yang familiar. Padahal itu hanyalah sebuah penjelasan arbiter. Pada fenomena ini, manusia kerap melihat wajah atau objek lain.
Sementara mimetolith secara khusus berkaitan dengan formasi batu yang terlihat seperti sebuah objek lain.
Kedua fenomena ini adalah hal yang lazim terjadi di planet lain.