Vokalis Panic! At The Disco, Brendon Urie Rilis Lagu Metal Untuk galang Dana Amal
Brendon Urie vokalis dari band Panic! At The Disco merilis lagu beraliran metal secara online Minggu lalu untuk menggalang dana yang akan disalurkan untuk Highest Hopes Foundation.
Sebelum merilis lagu ini Brendon sempat mengatakan bahwa ia ingin istirahat sejenak dari musik di akhir tahun 2019. Namun keinginannya tertunda  demi sebuah kegiatan amal ini.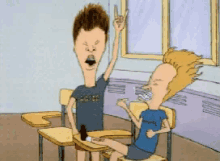 Lagu metal yang belum ada judulnya itu tidak hanya dimainkan sendiri, Brendon mengajak beberapa musisi seperti Pete Wentz dari Fall Out Boy, Joshua Dunn dari Twenty One Pilots, serta mantan rekan satu band Brendon, Dillon Francis.
Oh hai, @joshuadun + @petewentz! Welcome to the @highesthopes charity stream https://t.co/JztKKiMWvf pic.twitter.com/v6kUJ2tXza

— Panic! At The Disco (@PanicAtTheDisco) November 16, 2019
Sebelumnya Brendon juga mengatakan bahwa ia memang suka membuat lagu metal ketika dirinya sedang mabuk dan ingin melampiaskannya dengan bermain musik dengan cepat.
Berkat lagu tersebut, Panic! At The Disco berhasil mengumpulkan donasi sebesar USD 134.000 atau sebesar Rp1,8 miliar hanya dalam waktu 24 jam. Nantinya, uang tersebut disalurkan untuk Highest Hopes Foundation.
Seperti apa lagu metal yang diciptakan oleh Brendon Urie dan kawan-kawannya? Saksikan di atas.
Highest Hope Foundation
Highest Hope Foundation adalah sebuah organisasi yang dibuat oleh personel Panic! At The Disco. Sebuah organisasi non-profit yang membantu, develop, and advocate support for human rights. Organisasi ini didedikasikan untuk semua orang,  komunitas yang mengalami diskriminasi atau pelecehan berdasarkan gender, ras, agama, orientasi seksual dan identitas gender.